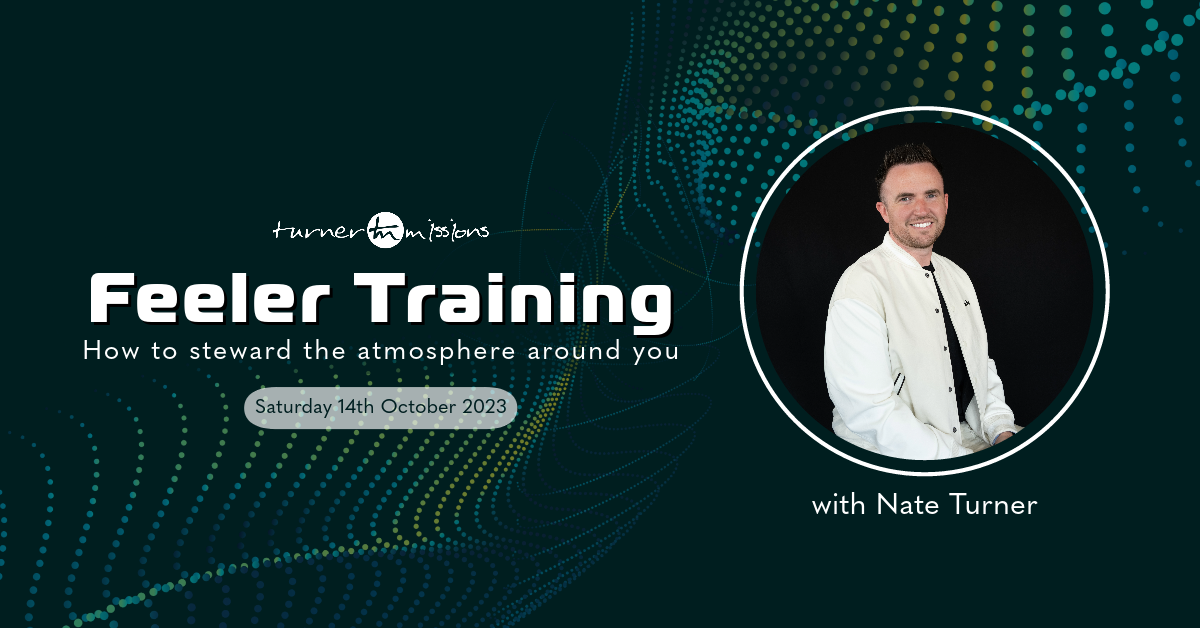 When
October 14, 2023
6:00 pm - 9:00 pm
Mark Your Calendars! Saturday 14th October 2023 Turner Missions is hosting an online training event.
Have you felt unexplainable shifts in emotions depending on your environment? Whether you walk into a shop or restaurant, you can begin to feel a change that may affect you. Can God really give you the gift of 'feelings' or sensitivity?
Prepare yourself for this upcoming training event that will unlock the secrets behind these unexplained emotional shifts. This is your chance to gain practical insights and guidance on how to navigate and harness the power of these atmospheres.